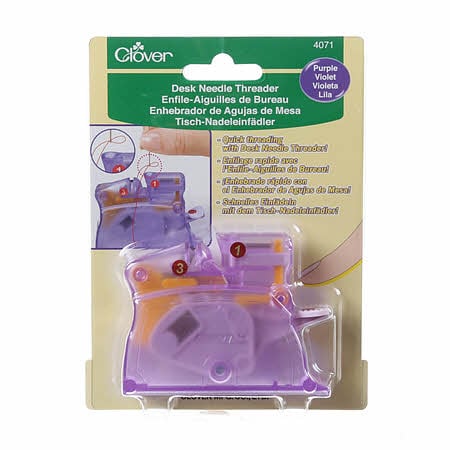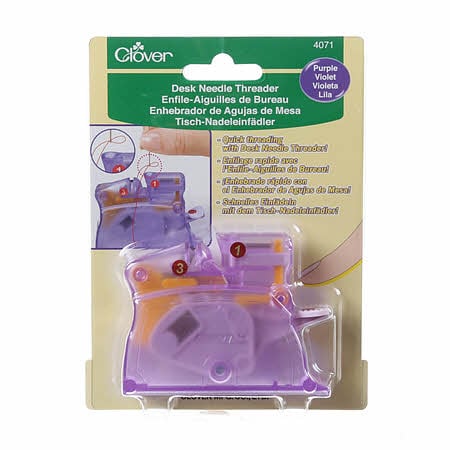 Purple Pastel Desktop Needle Threader
$16.25
by Clover Needlecraft
This handy device can be used to thread thick and fine needles.
Insert the thread in the groove, set in the needle, eye part down and press the lever.
Pull out the threaded needle and cut the thread. What could be easier??
This is one of Cheryl's favorite notions and we think you will think so too!